Canyonday Performances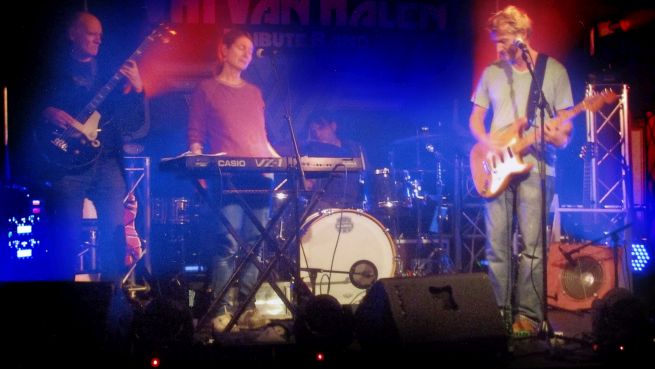 Stadtmitte Performance in 2019 see Canyonday
Some Sessions Featuring StuNt Music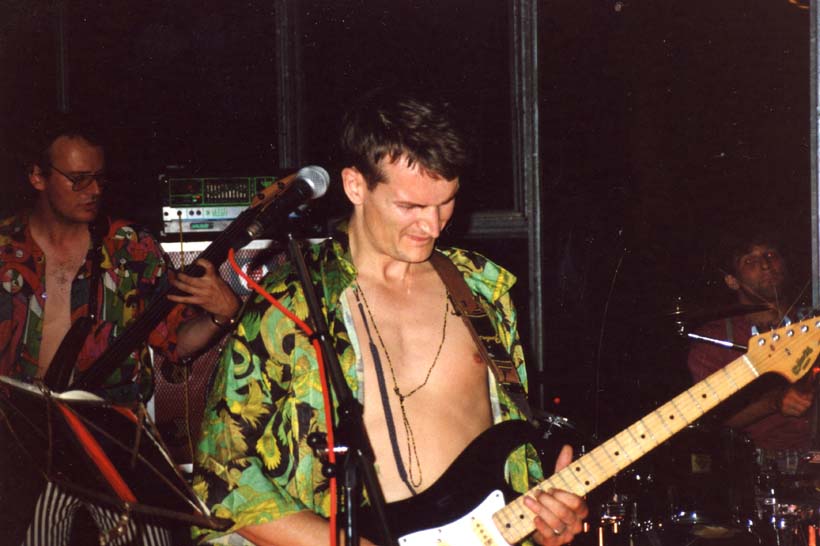 Early Performance with Lars still drumming - most recordings are featuring Wool on drumms
The StuNt Music is not performing anymore and sessions including all three or even two of the original members have become rare. All of this is just faint memories of a millenium gone long time ago. Music and texts were all arranged by Jost who is still performing though, albeit sounding different from what StuNt was. Just enjoy StuNt on Screen (1994 Coma Productions) on Youtube. This contains four songs: Flexibility, Join in, Bigotry, and Silent Color. One or the other additional lick might be appearing there or here by and by.
The Nando Tape from Auxburg - 1995
Head 's an Ocean 5MB
Das Rohr - 16 April 1994
Broken Bass Guitar - 20 Juni 1994
Four Equals One 5MB
Don't be piano - 10 Oktober 1996
Sport's on TV 4.5MB
Ansonsten gibt es noch einige eher theoretische Überlegungen zur Harmonielehre. Ich meine, dass 19 Dritteltöne eigentlich der gängigen Unterteilung in 12 Halbtöne vorzuziehen sind. Es gibt dazu eine klassisch phytogoräische Begründung.